Upcoming
Ivey joins Opera on Tap for their Valentine's concert, singing "Mi lusinga il dolce affetto" from Alcina ahead of her role debut as Ruggiero in April. She will appear alongside fellow Comet Opera singers Patricia Balconi-Lamica, Avanti Dey, and Rachel Davies.
Admission is free, but a $10 donation is requested. No tickets are required!
Learn More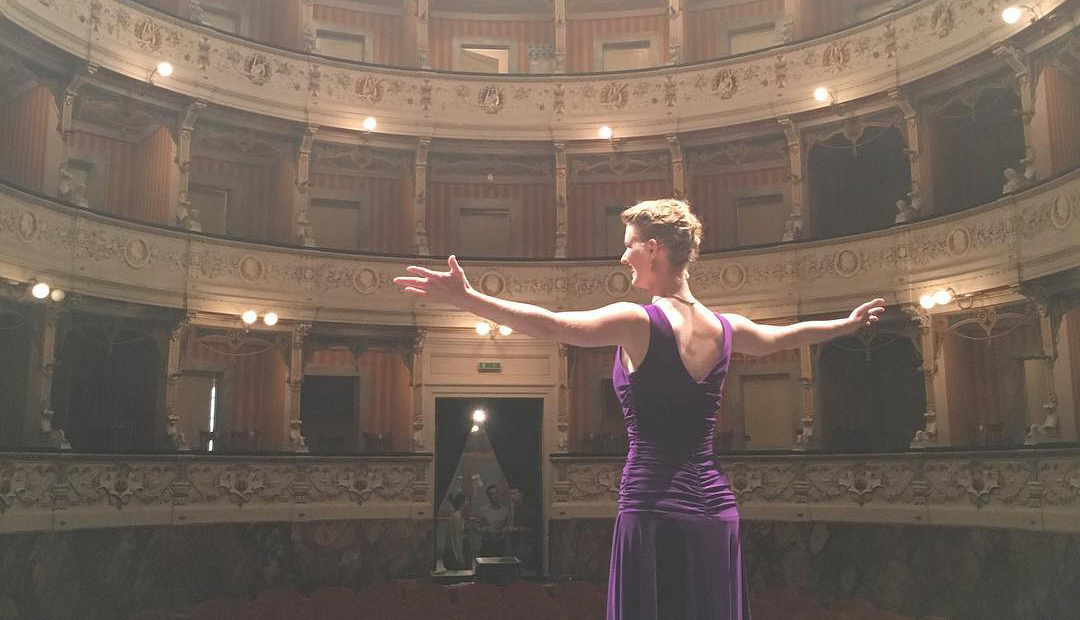 Ivey sings "Sta nell'Ircana" from Alcina and the Flower Duet from Lakme with soprano Holly Howard in a fundraiser concert for Opera in Concert's 2019 summer YAP in Italy, following their debut with the program in summer 2018.
Admission is limited and handled by Opera in Concert.
Learn More
Ruggiero
Ivey returns to Comet Opera in their first Italian/English production! At Alcina's hidden speakeasy, it's hard to tell what's real, and men have a way of not coming back. But the detective Bradamante is out to rescue her partner Ruggiero, and it may take more than Alcina's sorcery – and growing love – to hold on to her latest catch.
Admission is free and no tickets are required!
Learn More
---
Past Appearances
2019
Concerts
Of Songbirds and Lovebirds, Dallas Classical Singers
2018
Così Fan Tutte (Despina), Comet Opera
The Winter's Tale (Perdita), Public Works Dallas
Juneteenth (Elizabeth), Play Now Enterprises
Much Ado About Nothing (Benedick), Comet Opera
Concerts
Weekly street performances, PULSE Dallas
The Costume Party Show, Opera On Tap, Dallas
Opera in Concert in Italy, Opera in Concert, Castello / Cagli / Urbino, Italy
Spring Arts Festival, UT Dallas
Chamber Singers: American Songs, UT Dallas
Mirror, Mirror: A Concert with Lauren Barr, Fort Worth / Dallas
Ricordi d'Italia, Opera in Concert, Dallas
2017
Die Fledermaus (Orlofsky), Little Opera Company of Charlotte, North Carolina
The Marriage of Figaro (Cherubino), UT Dallas
Concerts
Premiere in Concert, Comet Opera
Fall Arts Festival, UT Dallas
Chamber Singers: Night Songs, UT Dallas
Chamber Singers: Songs of Love and Spring, UT Dallas
Senior Recital, UT Dallas
2016
Opera Workshop Spring 2016 (Siébel / Orlofsky / Second Witch), UT Dallas
Concerts
Chamber Singers: A Renaissance Faire, UT Dallas
Chamber Singers: Magic and Fantasy, UT Dallas
2015
Opera Workshop Fall 2015 (Dorabella / Marcellina), UT Dallas
Best of Broadway: Lights, Camera, Action! (Lumière / Miss Sarah Brown), UT Dallas
2014
Best of Broadway: Comedy Tonight (Snoopy / Draco Malfoy), UT Dallas